Dear Parent,
Toilet training is a major milestone in your childs's life. This is an important bonding opportunity for both you and your child. While toilet training is his achievement, helping your child master this process and offering congratulations after each successful step can be a very rewarding experience. Let Toilet-Time Targets help you make it both fun and successful.
Toilet-Time Targets make it easy to get your son motivated to start toilet training, to improve his aim or to stop wetting his/her bed. Successful toilet training can only happen if your child is motivated and ready to use the toilet.
How do you determine if your child is ready to start toilet training? Pediatricians recommend you look for some of these signs:
Stays dry for several hours at a time or during his/her nap
Understands simple directions
Lets you know when he/her has a wet or dirty diaper
Lets you know just before he/her needs to go by his/her words, expressions, or posture
Shows interest in the toilet or bathroom
Starts to imitate parents and older siblings
Starts to pull his/her clothes on and off
During toilet training have your son or daughter drink lots of water to increase his need to urinate, practice makes perfect! As your child becomes better at using the potty you will still need to remind him/her to use it. Watch for your child's signals and encourage him or her to use Toilet-Time Targets. Toilet training with Toilet-Time Targets not only builds confidence and independence in children but also increases your child's vocabulary and language skills with animal shapes and colors.
Getting the whole family involved in a consistent toilet training program will result in increased effectiveness and fun. Remember to keep your sense of humor and enjoy the time spent with your son. Don't forget accidents happen! With Toilet-Time Targets it won't be long before your little shooter succeeds. We recommend the continued use of Toilet-Time Targets long after your son or daughter is toilet trained to help keep your bathroom clean and odor free.
We hope you and your son or daughter learn and grow together in many ways and that Toilet-Time Targets be a part of it. Happy Toilet Training!
Lynn Divoll & Thomas LeBoeuf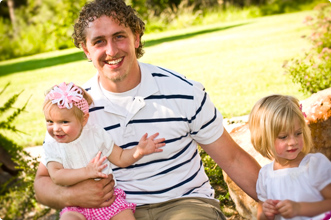 The Inspiration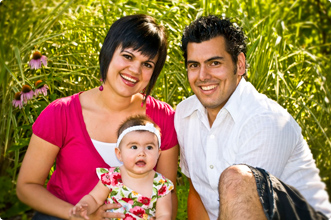 The Creators
---